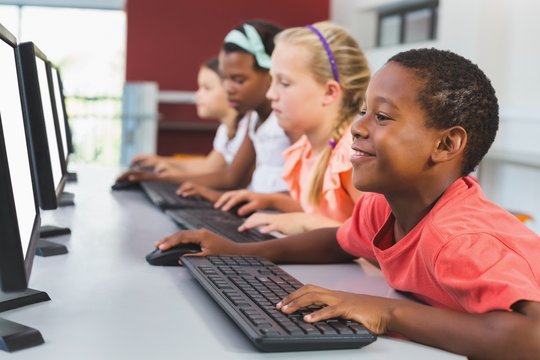 What are 2 different alternatives to public school?
Traditional public school not working for your child? Do you know what your options are? Did you know there are more options for your child than your local school district or private school?
While school is often joked about in the movies, we know that when it comes to choosing the best school for your child, it's a serious decision. There are many alternatives to traditional public schools. In this article, we will discuss two of the alternatives to traditional public school available to you so that you can determine which option would be the best fit for your family.
Homeschooling
Homeschooling is the choice by parents to educate their child in their home rather than through public or private schools. There are many reasons families may choose this option, including religious or personal beliefs or lack of local options. Homeschooling requirements vary from state to state.  Parents keep a portfolio with work samples, and students must usually be evaluated annually by a state-approved home education evaluator. Students are occasionally required to complete standardized testing.  Frequently, students are asked to meet the graduation requirements of the state in order to receive their diploma.
Echoes
Echoes is a new platform that encourages the establishment of small learning pods at the local church or a local home. It can even be done at the office! 4 or 5 families band together to accomplish the oversight of the students and the echoes system takes care of the educating, grading, and reporting. The entire system is gamified so that kids love it. Students are able to move at their own pace and the entire education is Christian—based. Check out echoes at https://www.flexeducation.org/echoes/.
View all our blog articles