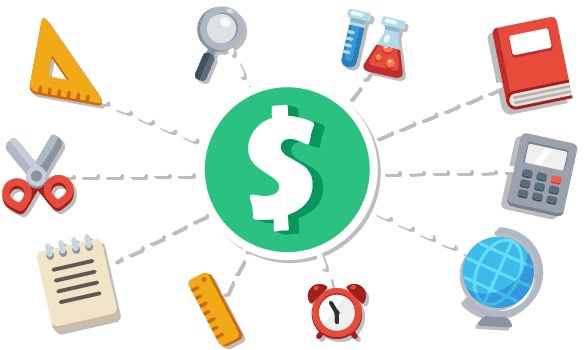 Is homeschooling expensive?
Homeschooling frequently costs from $700 to $1,800 per child, per year. Homeschooling sounds amazing, but the cost is something to think about because there has to be some way to teach a child when they are not enrolled in school. Books, especially textbooks for subjects such as math and science, can fetch a heavy price that may sink your heart a bit. As do some of the books that may be beneficial for the child's learning that are more of a classical read than an instructive read. However, there are ways around this particular money expense.
One way would be to first find a library that is near your home. If they have library cards, get one! Or, if there is a reading/library app that you can use, use that as well! This will save a whole lot of money compared to buying all of the books for your personal library. The library books can be borrowed and renewed at any time. Book sales are another option, and this can be an opportunity to grow a personal library of teaching materials. The books will be cheaper than normal, which will help with expenses. Keep an eye out for good deals online as well.
The curriculum costs will depend/vary on which one you use for the education of your child.  Also, when educating your child, look out for free events that can provide a good learning experience. Extracurricular activities is another big money spender. There may be some parents who don't like having their kids doing more, but homeschool kids need to do other activities that are outside of their home environment, and especially if they are much-too comfortable at home.
Echoes
For a more comprehensive and cost effective option, Echoes is a new platform that encourages the establishment of small learning pods at the local church or a local home. It is very cost effective at $99 per student per month. It can even be done at the office! 4 or 5 families band together to accomplish the oversight of the students and the echoes system takes care of the educating, grading, and reporting. The entire system is gamified so that kids love it. Students are able to move at their own pace and the entire education is Christian—based. Check out echoes at https://www.flexeducation.org/echoes/.
View all our blog articles